FracThunder 2.1

A Fractal Generator


The FracThunder is a Fractal Generator.

It can use more than 10 complex mathematical functions. You can switch between the Julia- and Mandelbot-fractals by choosing which parameter is constant or connected to the starting point.
You can use advanced color functionality including color palettes with special functionalities.
You can add one or more pictures (TIF and BMP) to the fractal using transparancy in advanced ways.
You can export the generated fractals to TIF and BMP files, including transparancy.
This makes it possible to merge fractals with other pictures using for example Photoshop.
The FracThunder is a MDI-application (you can have more child-windows in a application window), so you have more fractals at the same time.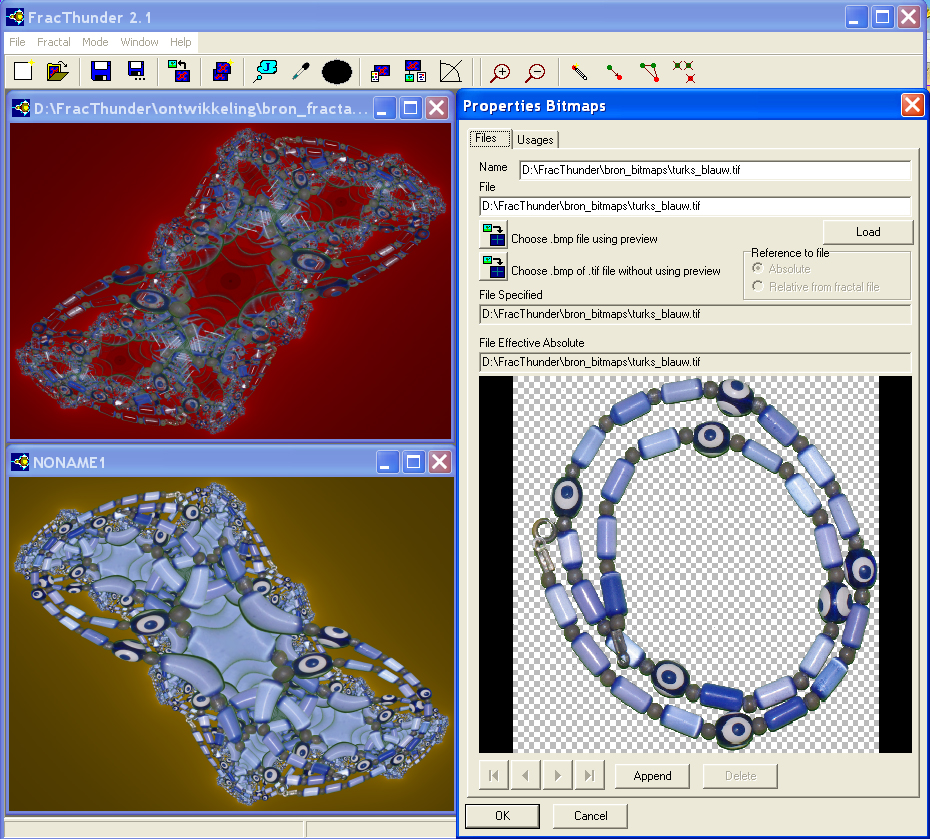 At every few years, the site is updated with the new version.
You can download these versions for free AND use them for free too.
It can contain some bugs, use it at your own risk.