WaveThunder 9.2
A Wave, Music and Wave Factory Editor
This is a Wave, Music and Wave Factory editor where you can make en manipulate waves and built Wave Factories. The WaveThunder is a MDI-application (you can have more child-windows in a application window): Wave Windows, Music Windows, Players Windows Wave Factory Windows. By using Factories you can "program" inside the WaveThunder. You can edit Music and assign Music Players you to each part of the music. To can Create Wave Files and Midi Files out from Music, Players in combination of Waves and Factories. It is for example also possible to generate radio plays using spoken text and music.
You can use Project with desktop functionality. This means that all your work are stored together in projects. You don't lost unsaved changes, when closing the project or application.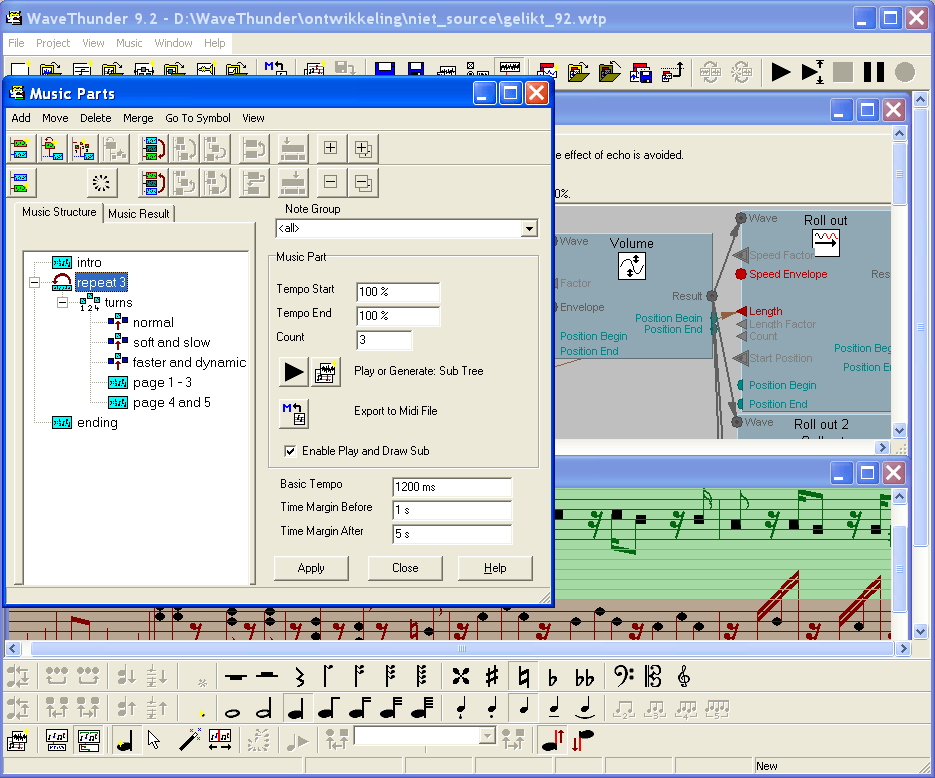 About every year, the site is updated with the new version.
You can download these versions for free AND use them for free too. No jokes and tricks!
It can contain some bugs, use it at your own risk.